Jan 6, 2012
82
0
6
I ride a

Jinlun 250-2
Hi everyone,
Have mentioned in my vlogs about the "Jinlun Owners Forum". Well, this weekend (March 4th) we have our first meet of the year for the S E area of the forum. Living in the South East of England we have named ourselves "The Sarf East Crew". "Sarf" because we tend to corrupt the word "South" into "Sarf" when we talk. Four years ago we started off these family meets and they are still going well.
From March onwards we meet on the first Sunday in any month at the Oakdene Cafe which is on the A20 in Kent near to Brands Hatch. (See map below.)
There is no restriction on make or engine size and we ride at the speed of the slowest machine. Motorways are avoided as some of our crew are learners. The crew has both young and old members plus some junior family members turn up on the pillion seats!
If you are within range then come along along and you will be welcomed. We meet in the layby OPPOSITE the Oakdene Cafe as it has a better surface than the cafe car park itself.
Should it be "Hissing" down and freezing come Sunday then chances are the meet may be abandoned.
Have added a vlog below that covers in more detail what we do.
Didn't know if I should have done two threads one in "Meets" and one in "Post Your Videos Here - but decided to bung it all here. Apologies if this is wrong.
Don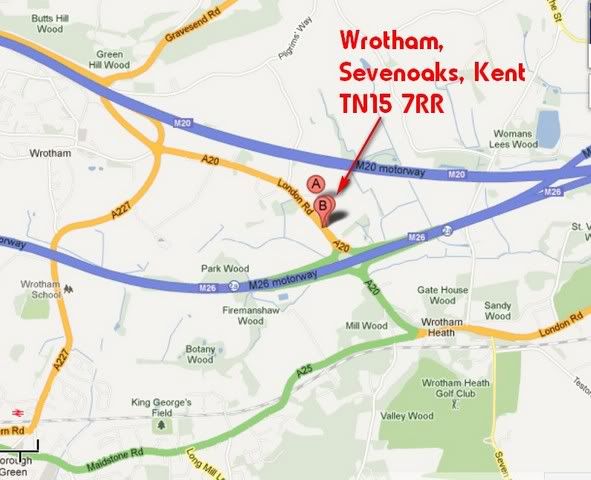 VLOG
http://www.youtube.com/user/Noddydon#p/u/0/r2rogQ0YzoA