Sep 1, 2016
29
3
8
I ride a

Ninja EX300
So as some may know, I got my bike "new" but it's had a previous owner who had it for about 1k miles and added an R77 exhaust with a few other things. Dealership put me down as an owner of this "new" bike...even in the paperwork, but it's clearly had some issues now that I've been learning more about the details of the bike and what should be happening.
For one, this exhaust I thought was a slip on, but it seems some hack did a horrible job of welding the pipes and let them rust without any coating. I had a feeling it was too loud and i had an exhaust leak so I looked under while doing an oil change recently to find this.
Shift lever was also clearly bent to the point of just hitting the rod at the inner part so it was not as smooth as it should have been. After taking it off it seems the bike was dropped on the left side as the lever is all torn up and bent out of place. My guess is they replaced all fairings and buffed it up like new forgetting the shift lever...
Now the main issue is what should I do with the exhaust? I have a warranty on the bike, but does that mean they have to repair this exhaust free of charge or something? I want to get as much info as possible before dealing with this dealership/shop as they've not been all that great to me in the past as far as giving me a great bike from what I can tell.
Photos of the exhaust system attached.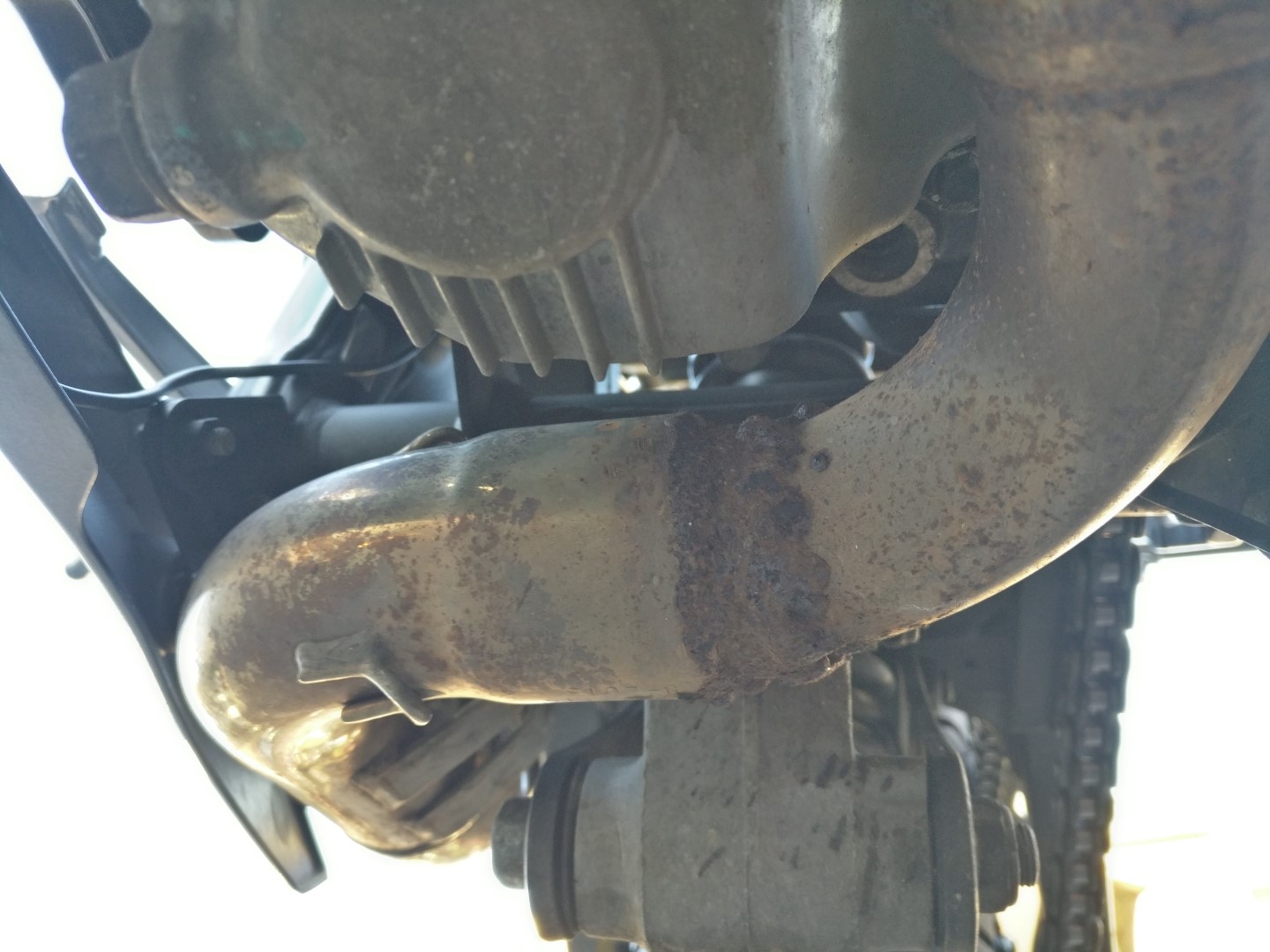 Last edited by a moderator: