Sep 27, 2012
47
0
6
I ride a

2012 Kawasaki Ninja 650
Hey there motovloggers!
Name's Gadfly and I am an aspiring motovlogger, I have the camera but not the audio.....It doesn't stop me from still filming my rides. I am on a mission to show others that my little slice of Tennessee has great roads to ride right outside their back door, and that anyone can find a good road if they just try to get lost. I currently ride a 2012 Kawasaki Ninja 650 but I of course have my little Honda Ruckus which I love. I've been watching motovloggers for some time now and decided I wanted to join that culture. I talk to myself when riding anyways....why not film it and maybe someone else might enjoy it. I am filming on a GoPro HD 1, crappy thing is no microphone port so I'm having to sort that out by way of an independent voice recorder and syncing it up in editing.
Just wanted to drop in and formally introduce myself I hope to get my audio up and going real soon but for now please enjoy my rides on their own! This is my YouTube channel.
https://www.youtube.com/user/TH3G4DFLY/ ... rid&view=0
It's a slow process for my channel but I think I'm making progress.
Now some pics of my 2 wheeled toys.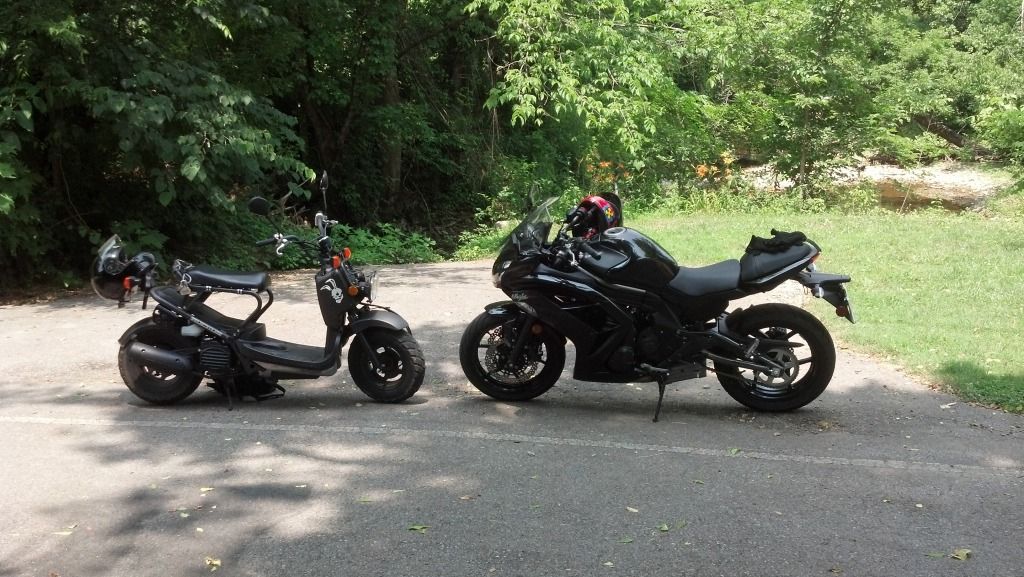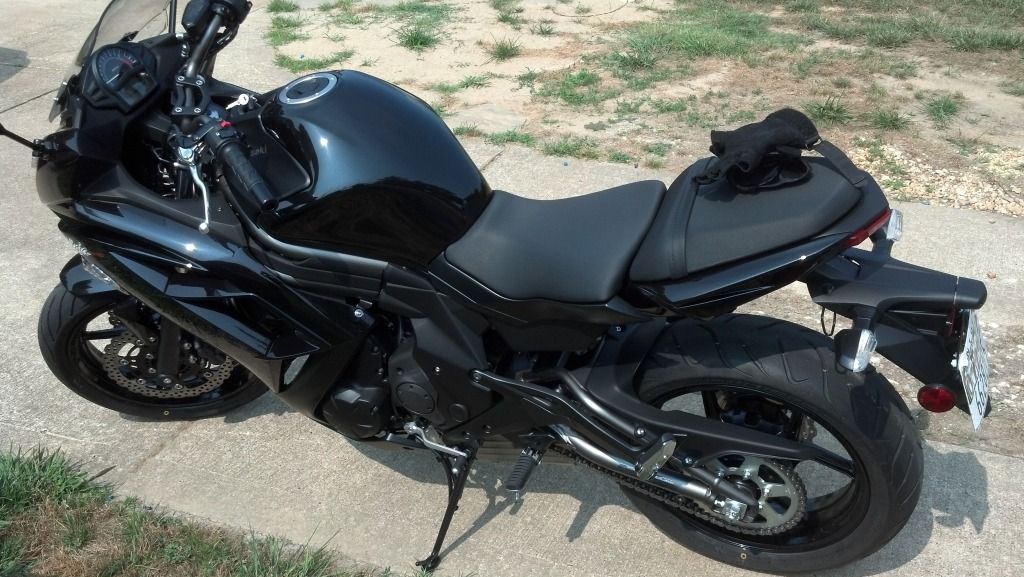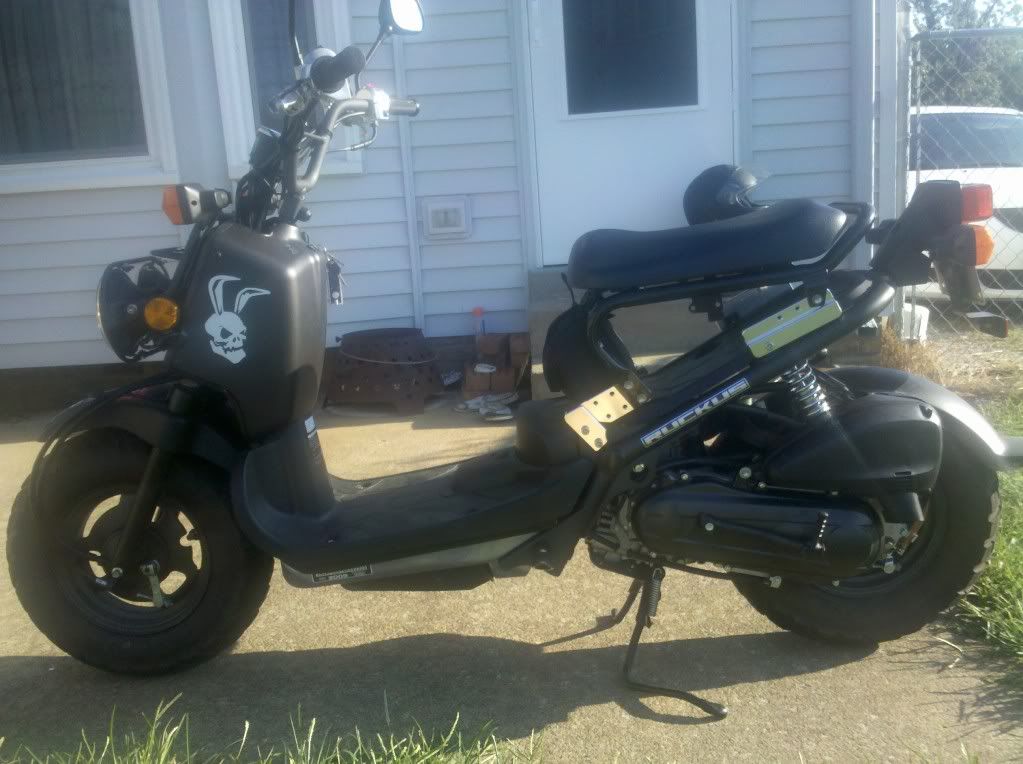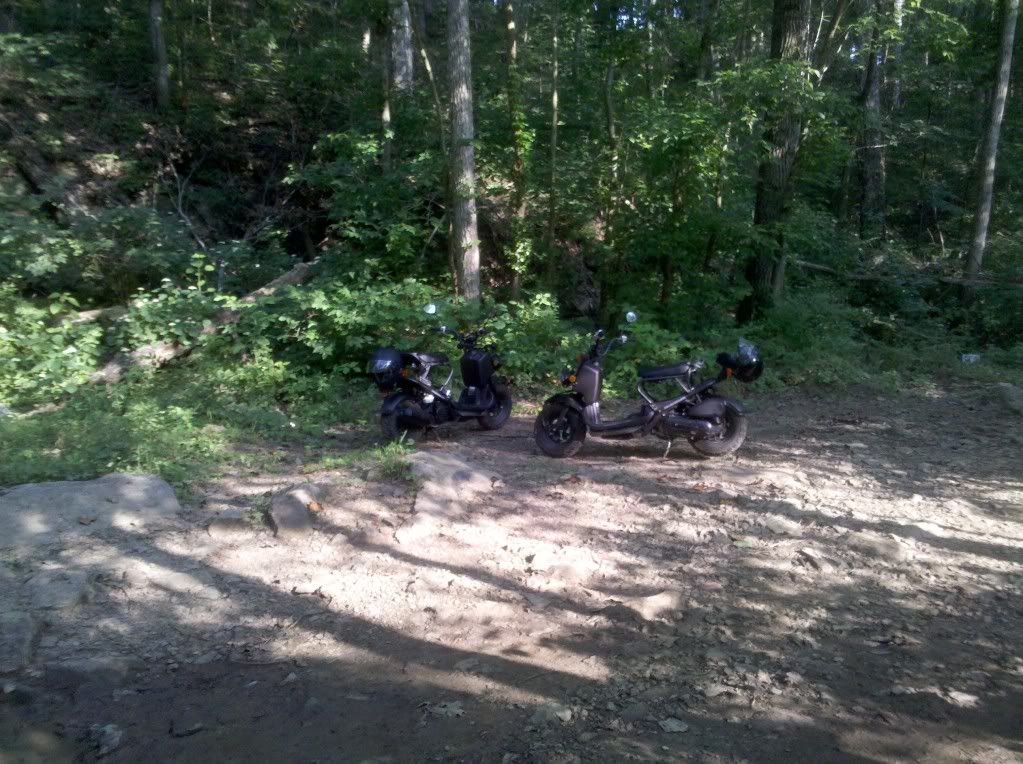 I look forward to getting to know people here and sharing a seat side view of small town Tennessee and what it has to offer bikers.